Mentor-Connect Helped Northland Team Build ATE Network that Led to Center Grant
New Center PI with Mentor-Connect Mentor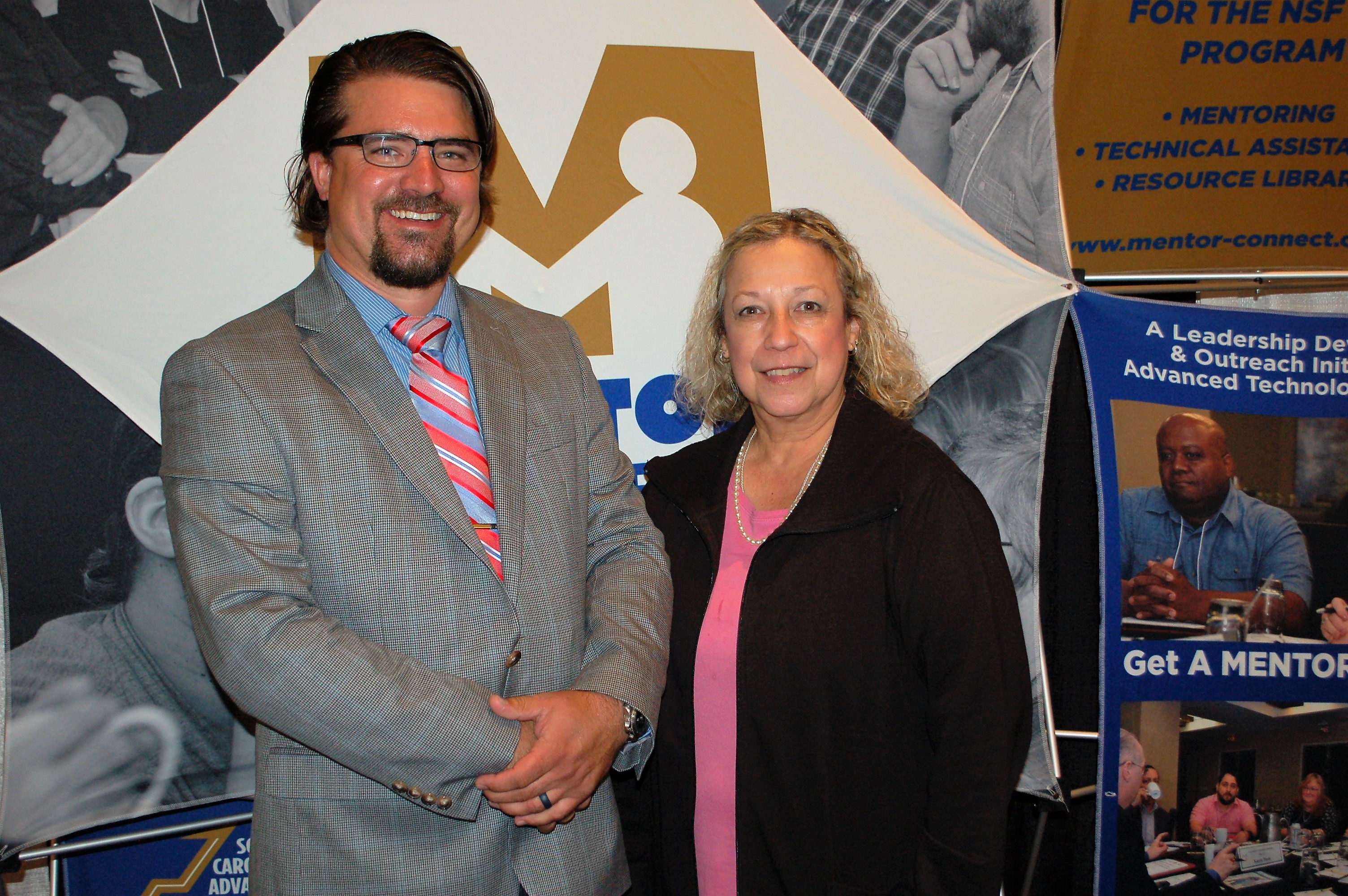 Jonathan Beck, principal investigator of the recently funded National Center for Autonomous Technologies (NCAT) attributes the new center's "systems of systems" approach for autonomous vehicle technicians to what he and other team members have learned from the Advanced Technological Education (ATE) community beginning with Mentor-Connect.
He credits Mel Cossette, who was the Mentor-Connect mentor of the Northland Community and Technical College team led by Beck in 2014, with setting those collaborative relationships in motion. Cossette, who is principal investigator of National Resource Center for Materials Technology Education (MatEdU), continues to serve as an informal advisor to the Northland team.
"She was instrumental in helping to guide us based on where we were going, what we were trying to accomplish, who good contacts would be for some of the core areas that we were trying to shape and grow through our small project, our large project, and ultimately the center. And without that guidance of those key points of contact as we formed our network, I don't think we would have been successful on getting to where we are at with the ATE program. I think it is because of that constant mentoring, making sure our ideas were aligned to the program, and helping us identify those right resources that were already out there. That's what's allowed us to be so successful in such a short period of time," Beck said during an interview at the 2019 HI-TEC Conference in St. Louis.
Read the August 5 ATE Impacts Blog to learn more about the cross-discipline partnerships the new center plans to use to prepare technicians for careers working on unmanned vehicles that operate on land, sea, or air.
Mentor-Connect is led by the South Carolina Advanced Technological Education Center at Florence-Darlington Technical College in partnership with the American Association of Community Colleges.